M&M Timber Outdoor Classrooms & Shelters
The M&M Timber range of Outdoor Classrooms & Shelters is manufactured using premium PlayGuard Radiata timbers which are kiln dried and sanded offering a superb finish.
Outdoor Modular Gazebos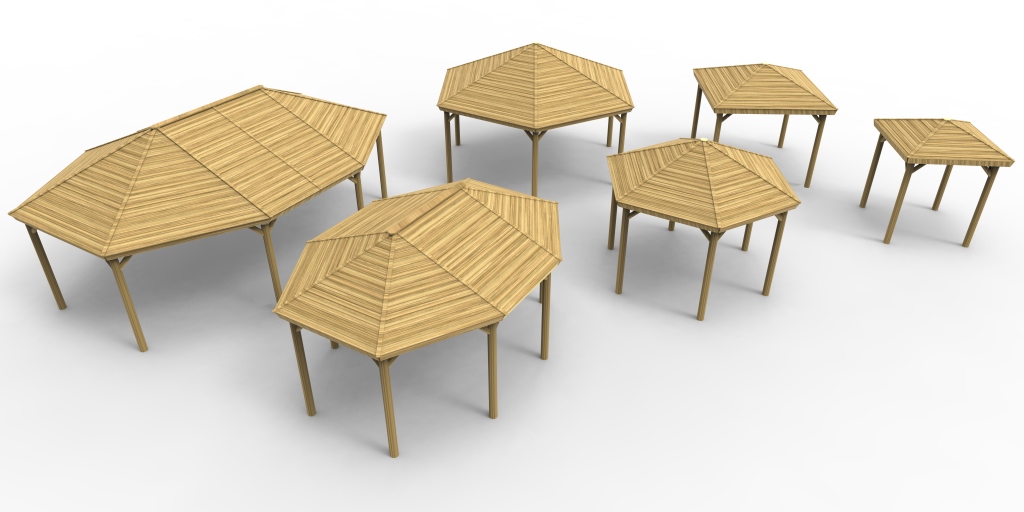 The range of square and hexagonal Outdoor Modular Gazebos are available in a choice of six different sizes with a timber roof featuring a unique waterproof lining.  They offer the perfect cover from the elements for any outdoor space whether it be a school or park.  A multitude of infill panels is available including timber, blackboards, whiteboard and chalkboards.  Timber bench seating options are available for inside, with the flexibility to move around to suit numbers and layout required.
Outdoor Modular Pergolas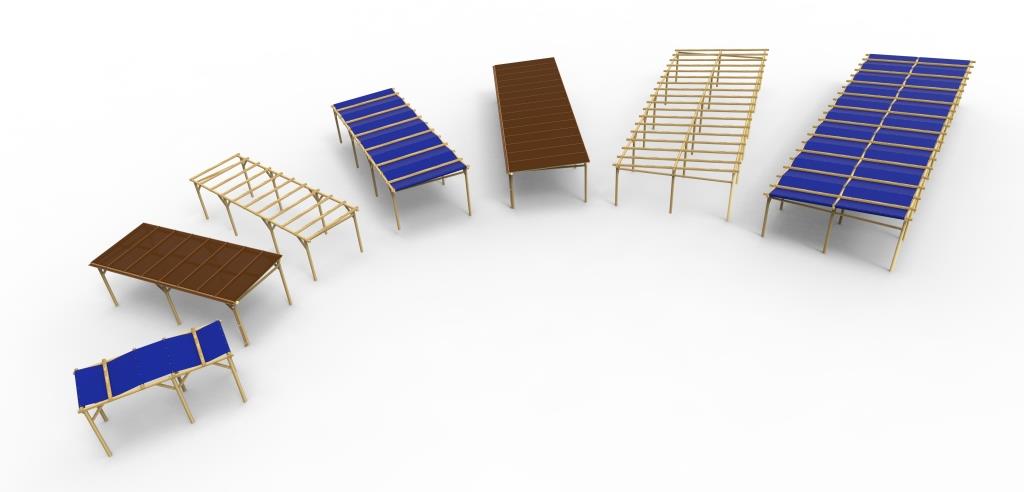 The Outdoor Modula Pergola range is supplied up to lengths of 20m and four depth options of 2m, 3m, 4m and 6m. The timber roof has two add on options that can be selected, chose from either a Polycarbonate roof or a Fabric roof to create shelter from sun and rain.
All Outdoor Classrooms & Shelters are supplied with standard timber legs or an alternative steel feet option.
Modular Infill Panels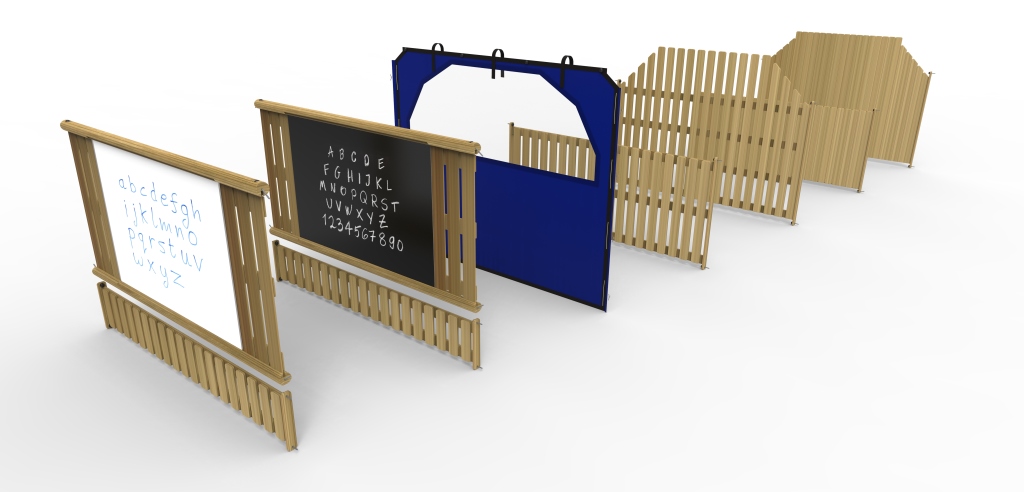 A multitude of modular infill panels are available including Whiteboards, Chalkboards, Retractable Roll Down Panels, Palisade Fencing & Solid Fencing.